Avanti Magazine
Issue 180
Fall/Winter 2017
On the cover of Avanti Magazine Issue 180:
Avantis line up at Le Cense in Rochefort, France,, the former home of Raymond Loewy.
Open the Avanti Magazine Cover Gallery
Avanti Magazine has been published continuously by AOAI (Avanti Owners Association International) since the 1970s.
Covers 137 to present
Back issues can be ordered from Mike Barany at
backissues@aoai.org
. Click this link to subscribe to the magazine:
http://www.aoai.org/shop/
.
Sample Avanti Magazines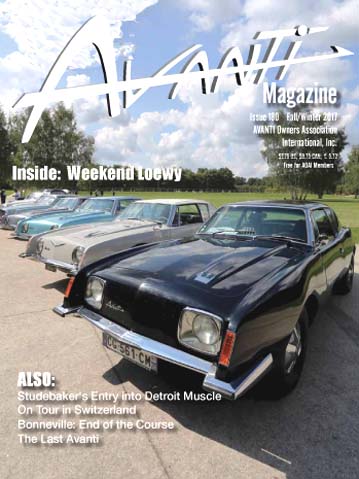 On the cover: Avantis at Raymond Loewy's Le Cense ranch in France during September's Weekend Loewy.
Covers 137 to present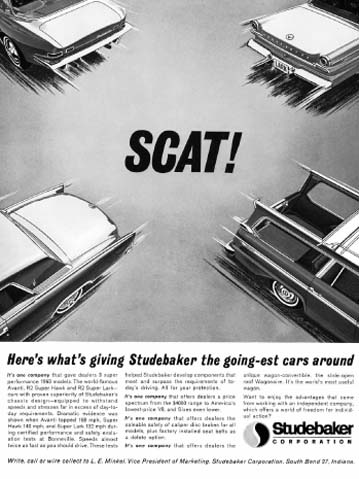 On the back cover: Full page rare advertisement for the 1963 Studebaker prformance line-up.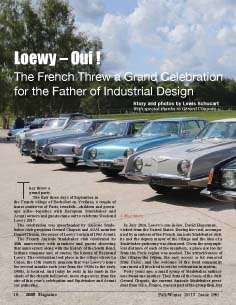 Article on the French Weekend Loewy anniversary by Amicale Studebaker.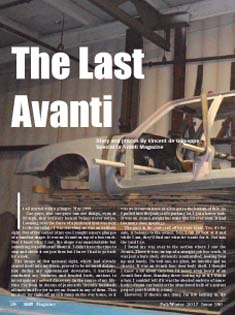 Article by Vincent de Guiseppe on the still-born Callaway chassis Avanti..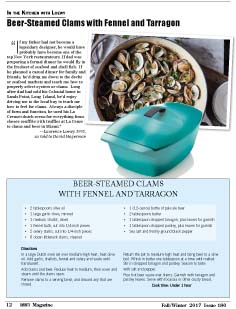 Another in a series of Raymond Loewy recipes for his Le Cruset cookware..